Paketsan Packaging
The company was founded in 2009 with 100% Turkish capital following 35 years of experience with its young, dynamic and innovative staff.
As a result of the experience gained, the company adds value to the industry and improves itself, its team, machinery, and technology.
We add value to your product and quality to your brand!
As Paketsan Ambalaj, we are not only producing paper packaging with our 35 years of knowledge in the packaging industry; We are also bringing innovative solutions for our customers with our sustainability approach that will add value to our customers' products!
Paketsan stands with you for you to provide healthy products with long shelf life!
Product Planning
We develop our product strategy in accordance with the approach to manufacture the best products meeting with your requirements. We determine our product strategy in line with the developing technology and customer needs by prioritizing human health and without compromising our
environmentalist approach.
Product Development
Refers to the process in which we constantly search for best ideas in accordance with customer expectations and technological developments. Our products are delivered with care to our customers following final checks.
Innovative Products
In addition to the specific solutions produced in line with customer requirements, we provide innovative solutions that inspire and lead the entire industry.
In addition to our packaging solutions, we are at your service by assisting in planning, R&D and design phases.
Our experience in industrial packaging production, which we have gained over the years, guides us to understand the needs of our customers in the best way and to produce the most successful solution they need. Our primary goal is to perform high-quality production with the support of our R&D processes, innovations, and analyses.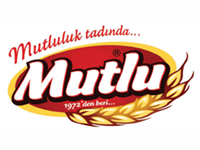 Includes some of our references. You may contact us to obtain detailed portfolio presentation and to
take your seat here.